As more and more students regularly use online platforms to learn new skills, online learning platforms have become great and easily accessible resources for learning on your own schedule. Some of the best paying online teaching jobs are ESL courses. If you're qualified and willing to teach from the comfort of your home, there are many websites which pay educators to tutor and teach ESL courses. With so many options, it's important to know where to find the best places to teach ESL.
Here is a list of some of the best online ESL companies to work for, and best job boards to find them.
1. ESL Employment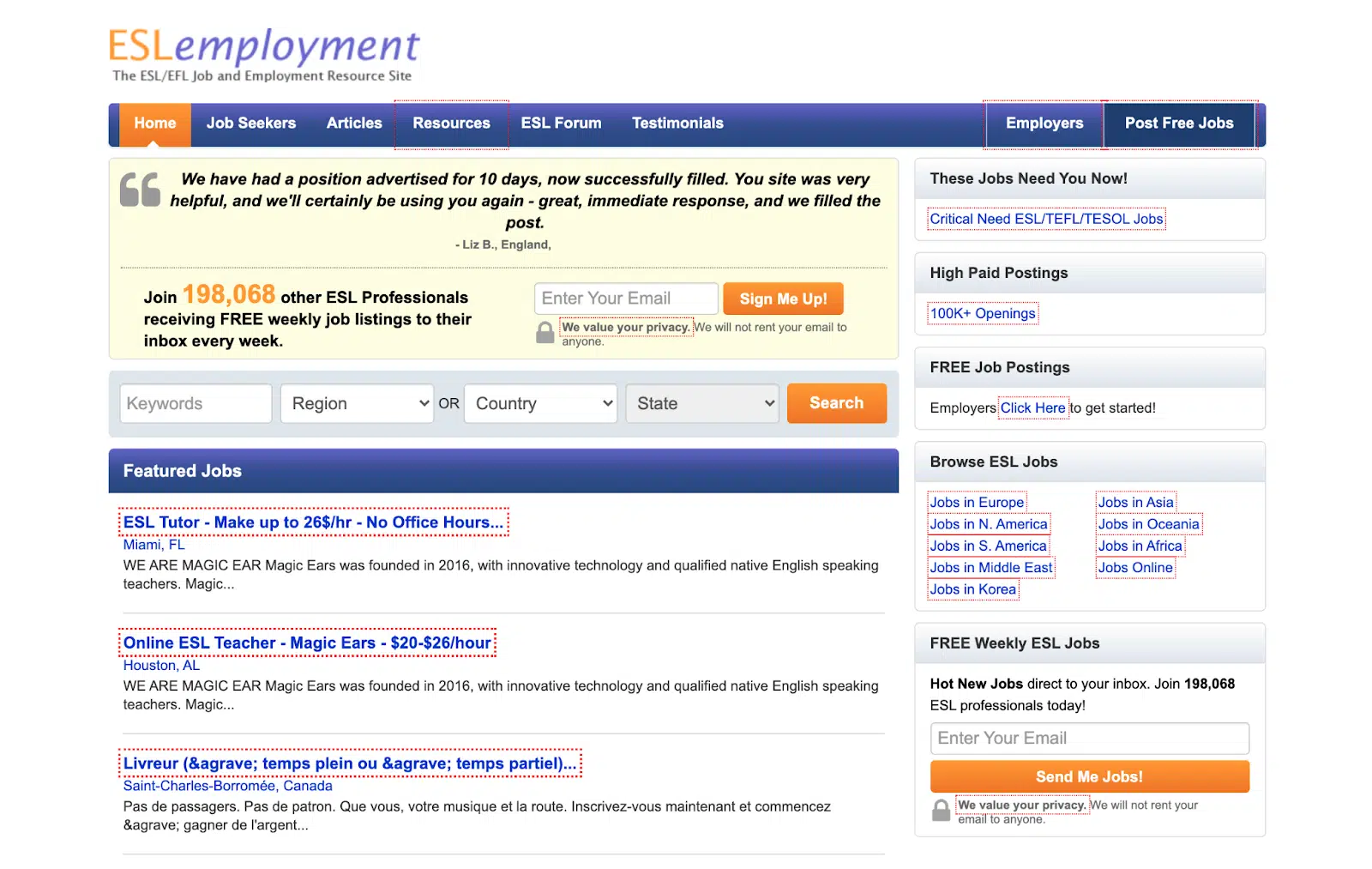 If you're looking for the best online ESL jobs tailored to you, ESL Employment is a popular job board where many ESL employers post positions. The site features a range of positions and class lengths, and has a mix of opportunities online and abroad. Searchers will be able to find opportunities with a range of schedules and wages.
2. tefl.com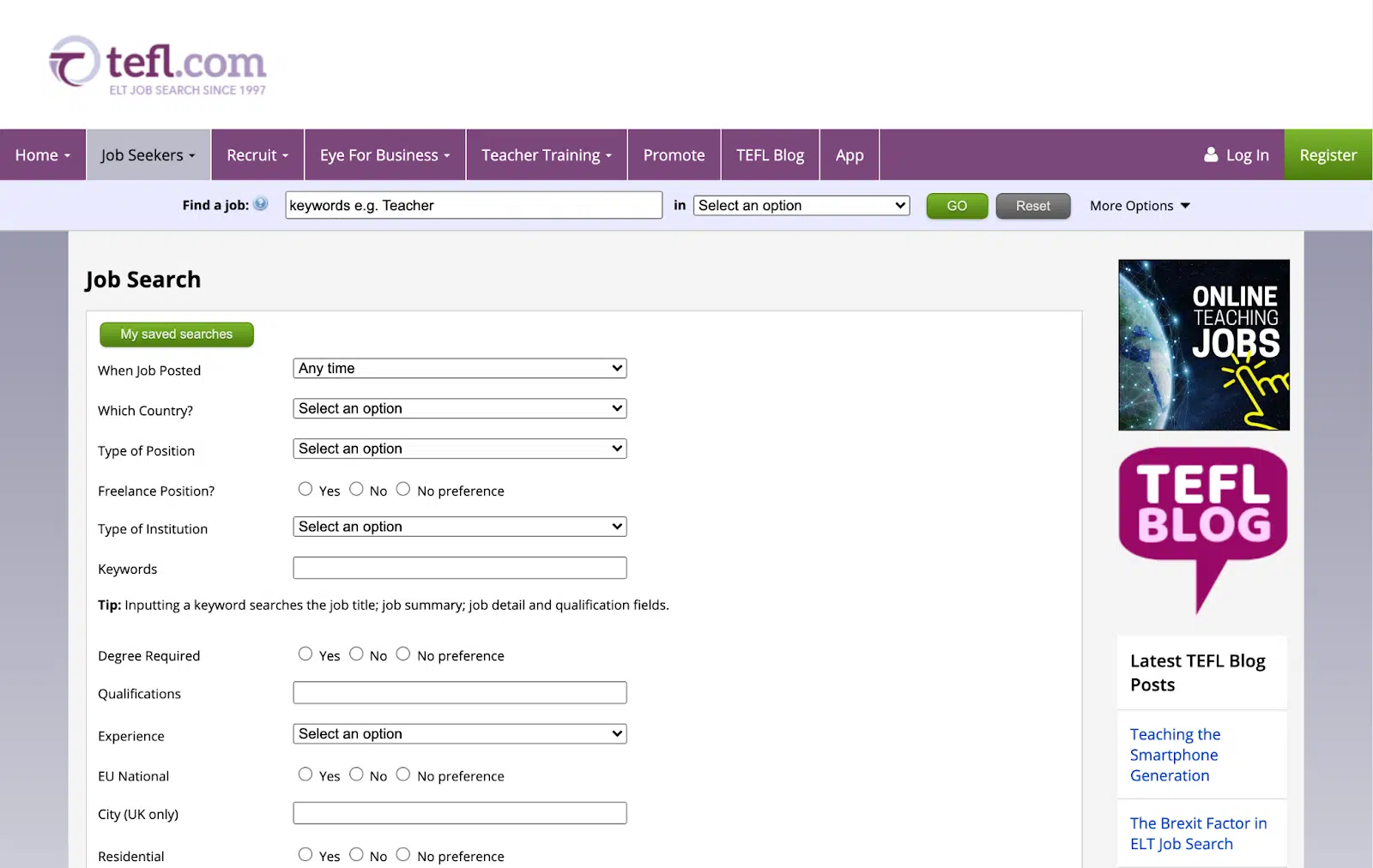 Whether you're just beginning an ESL career or you have years of experience, tefl.com is an efficient search tool. Users can find job opportunities based on their education and experience and desired position level. The website also has helpful blog posts about how to find the best online English tutoring jobs. If you're just beginning in the ESL field, tefl.com is a good place to start looking and learn at the same time.
3. ESL Job Feed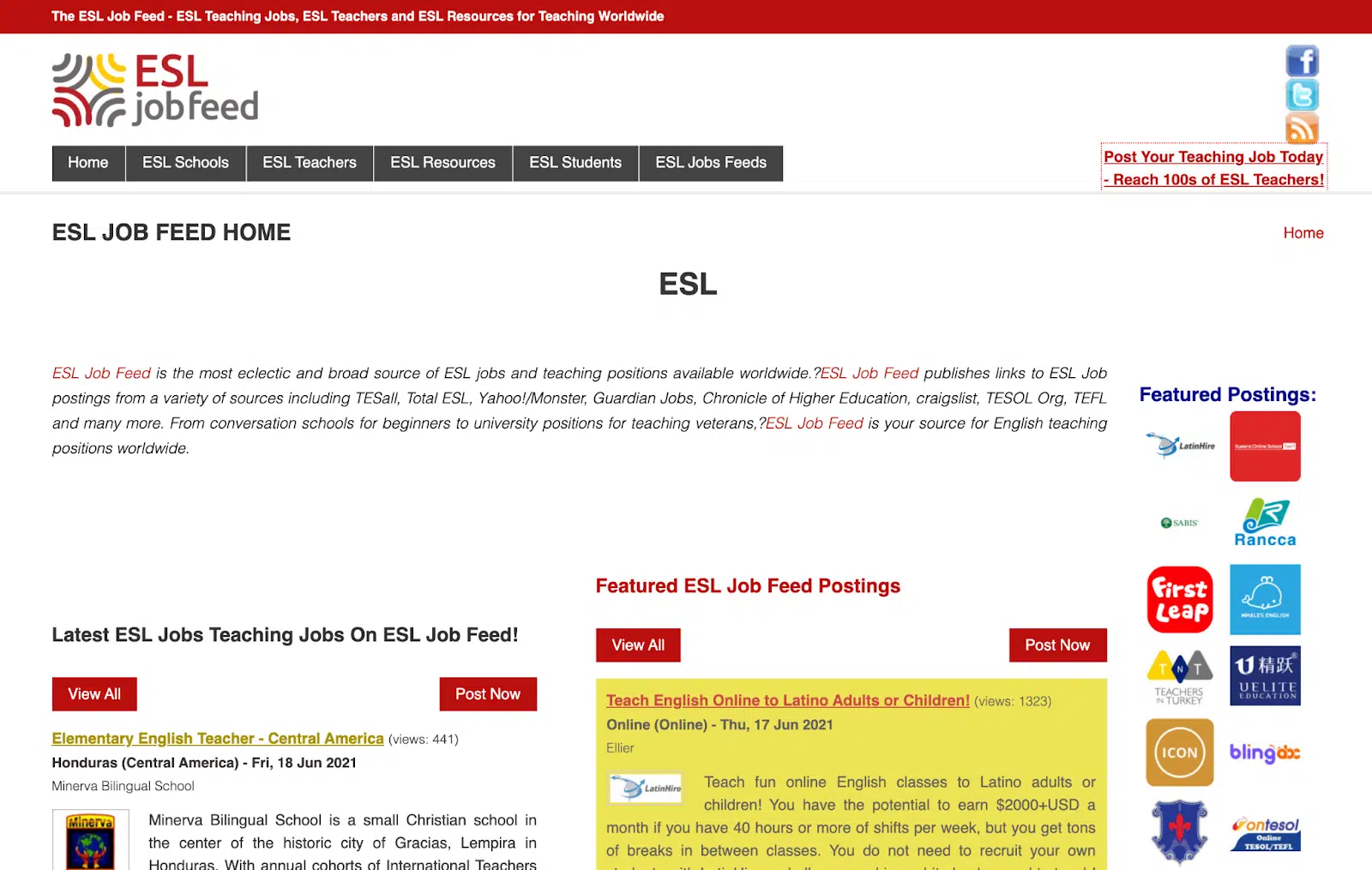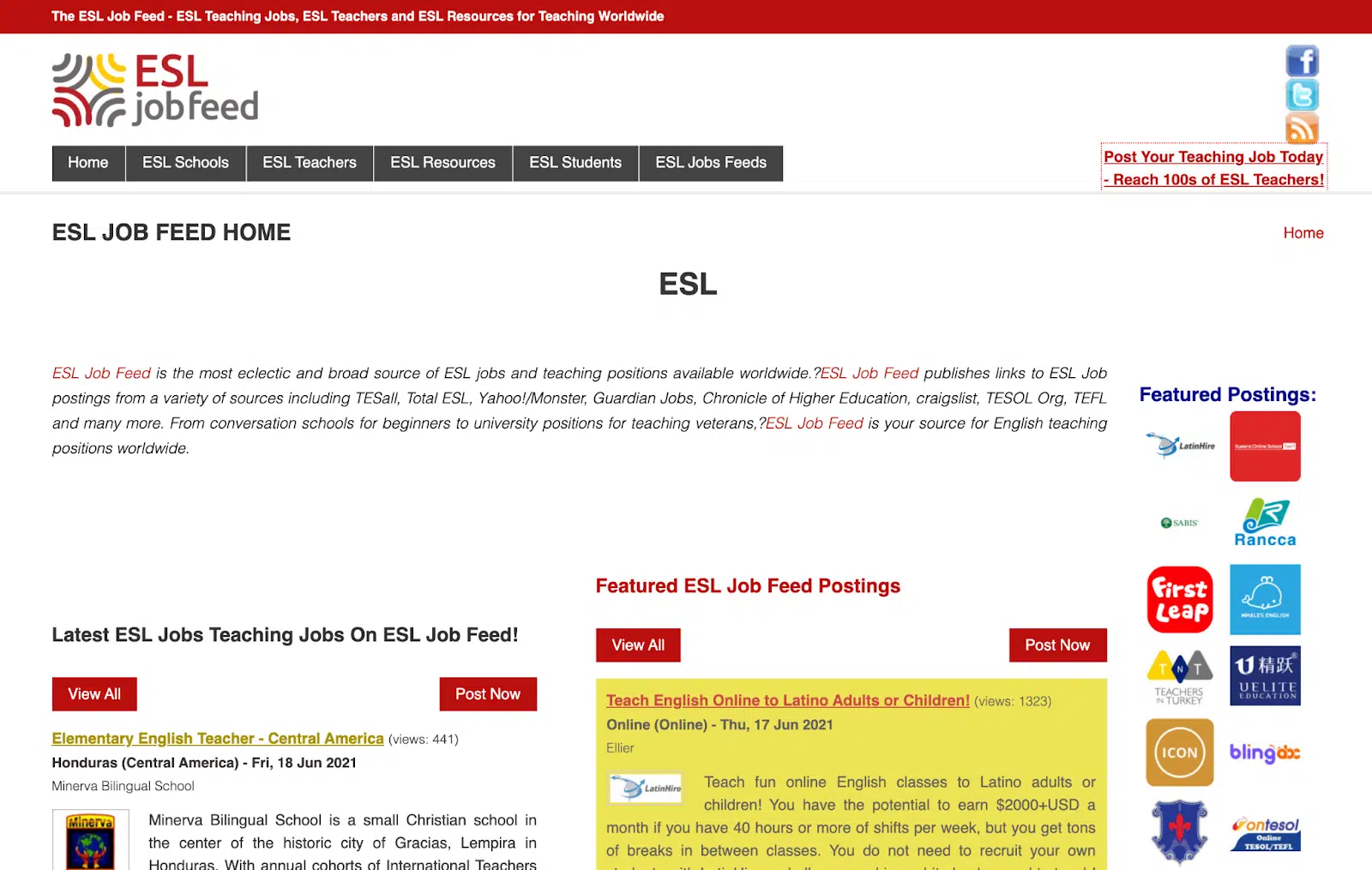 ESL Job Feed collects ESL job postings from multiple job sites, collecting them all in a searchable format. The site has hundreds of job postings with varying rates of pay and required experience. The site allows users to search for online positions and see the number of views each job posting has received. If you're not sure exactly what you're looking for, job posting boards like ESL Job Feed are a great way to see all of the options.
4. Total ESL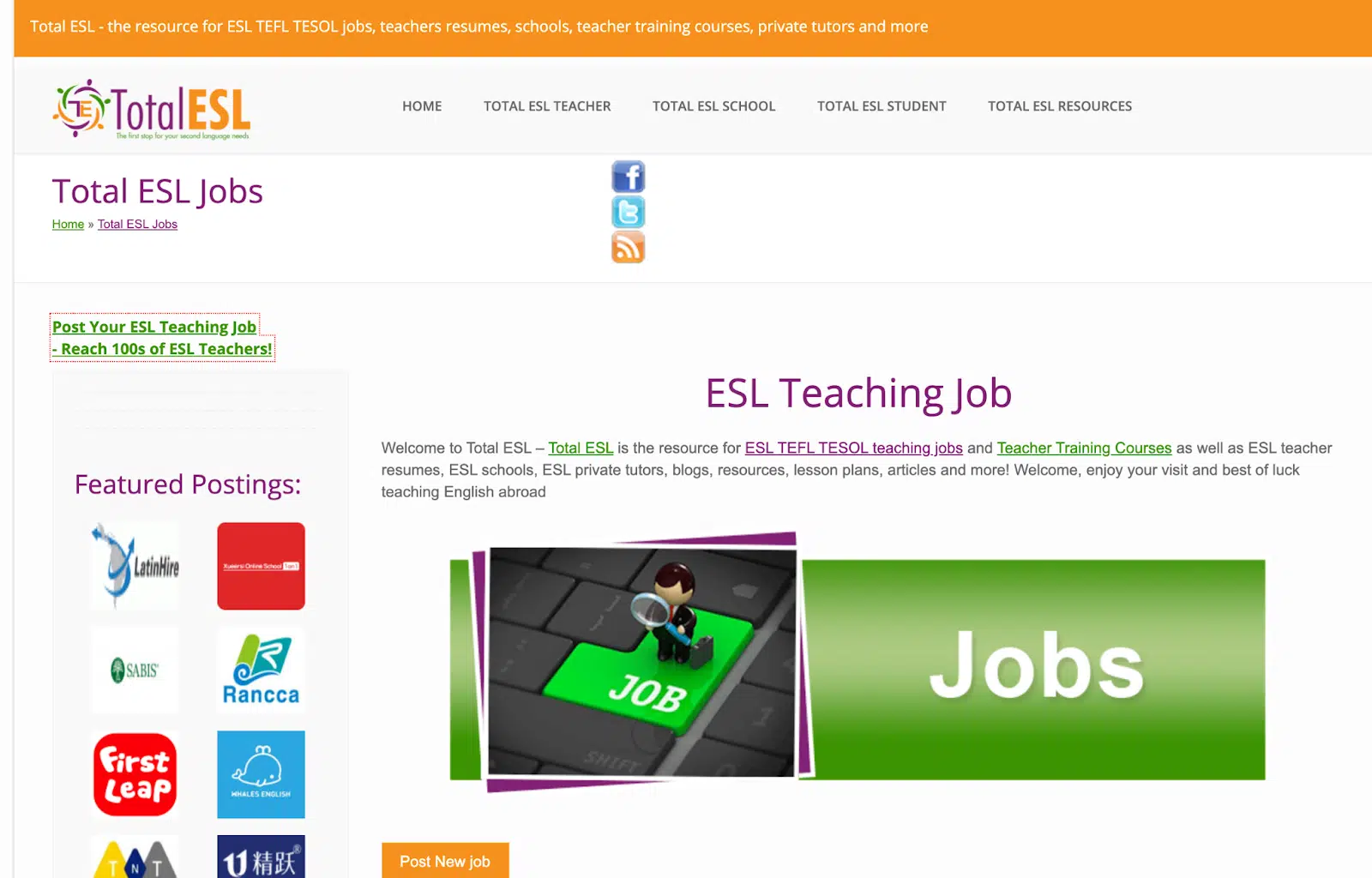 Total ESL is very similar to the ESL Job Feed. Total ESL also allows users to see job views and search strictly for online positions. But taking a look at both sites won't be a waste of time. In addition to collected postings, Total ESL accepts job postings directly to their website that won't be seen anywhere else. Regularly check the website for new postings in order to get your application in early.
5. Reach to Teach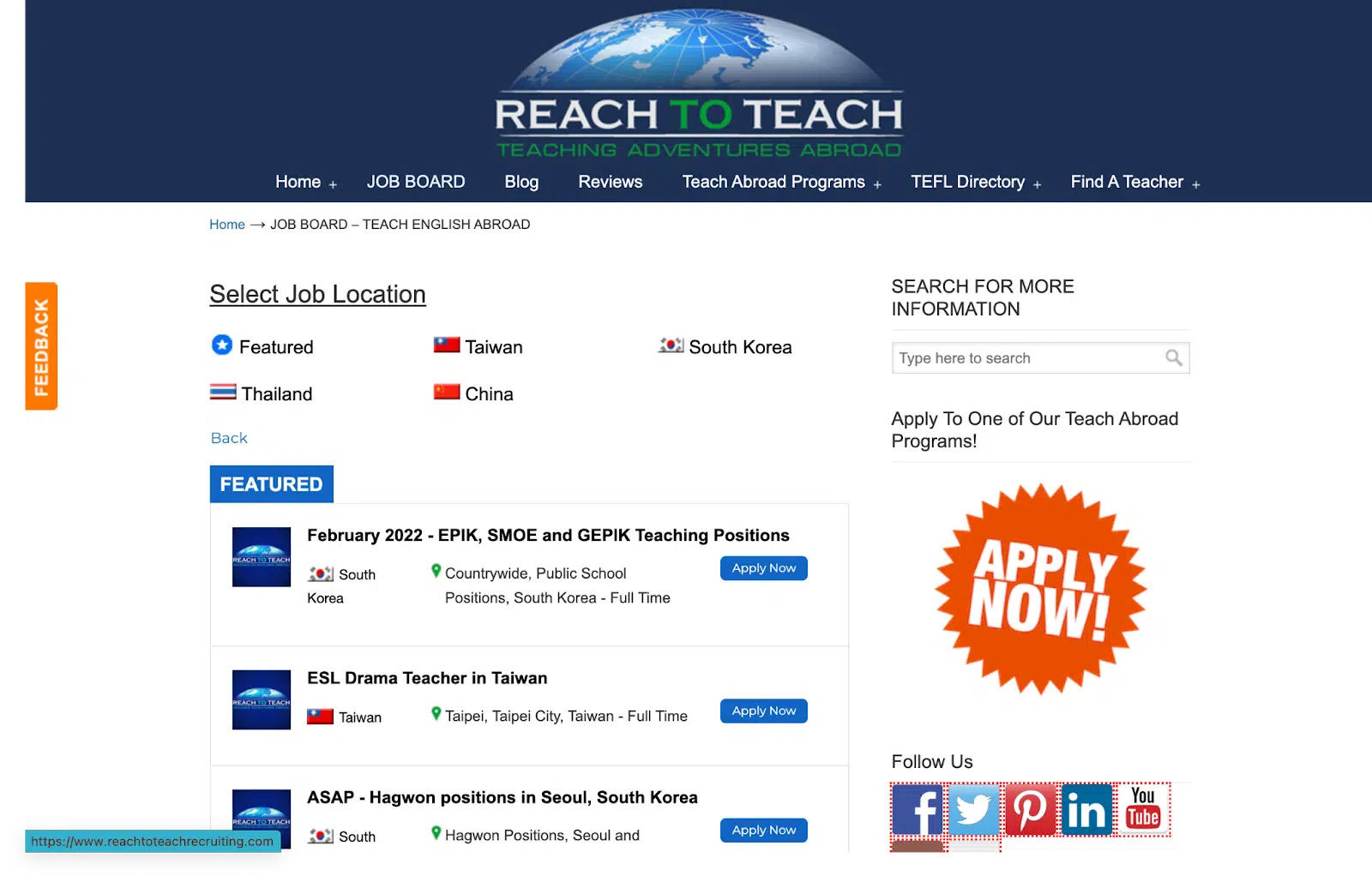 Reach to Teach hosts some of their own educational programs and hires on their own job board. Prospective employees submit one application to the site in order to be considered for all positions that they indicated interest in. The site also includes reviews and testimonials from other ESL teachers about their experiences in specific work programs, making it easier to find the best teaching jobs for you.
6. Lingoda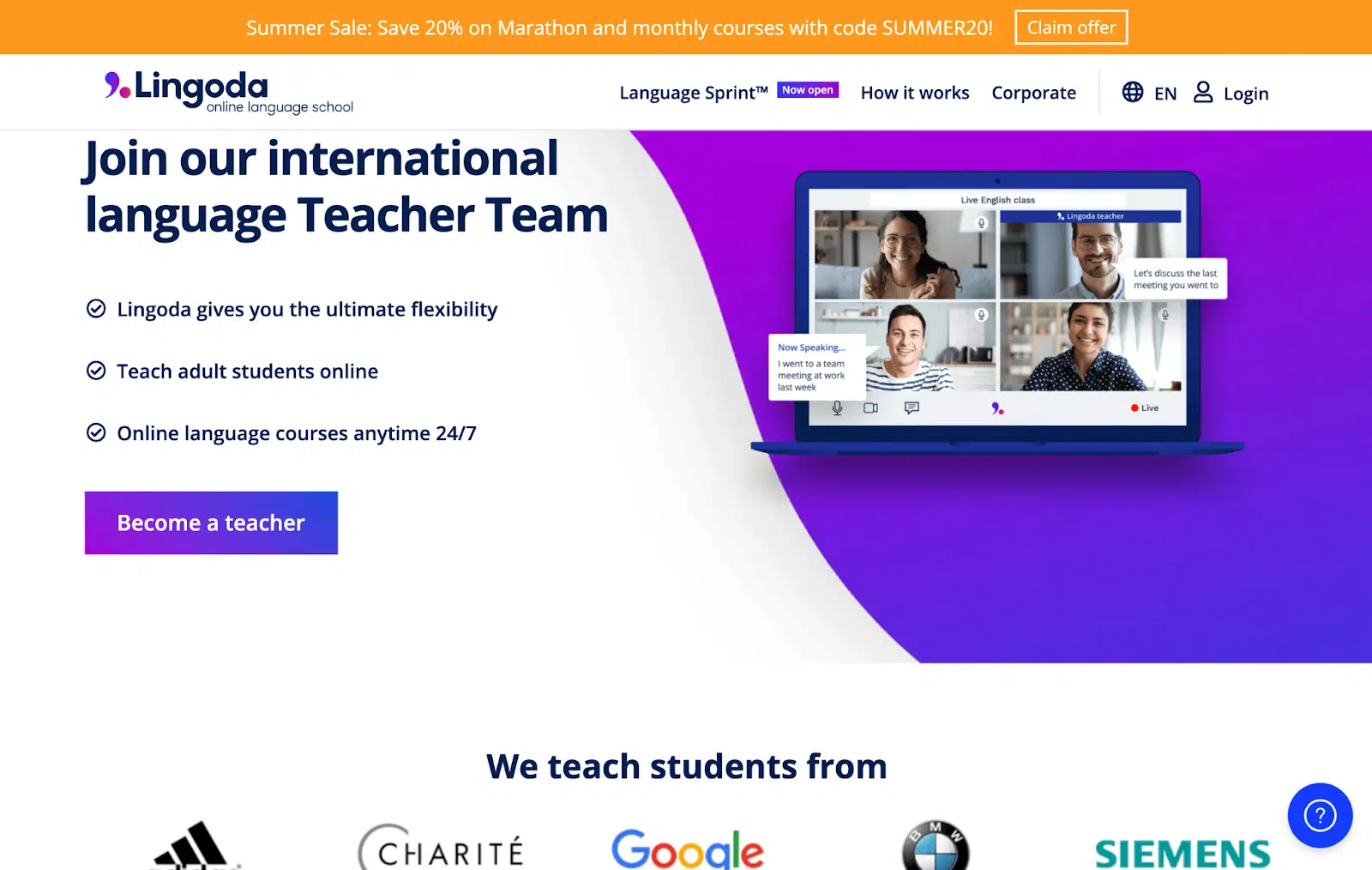 If you're looking for a more casual platform to teach on, Linogda is a great option. The site has users from many countries, and scheduling is mostly flexible, making it a great option for part-time gigs. If you're unsure how to build a curriculum, Lingoda provides standard education plans for teachers to use. The website offers a fair, flat rate of payment for all teachers on the site.
7. English Town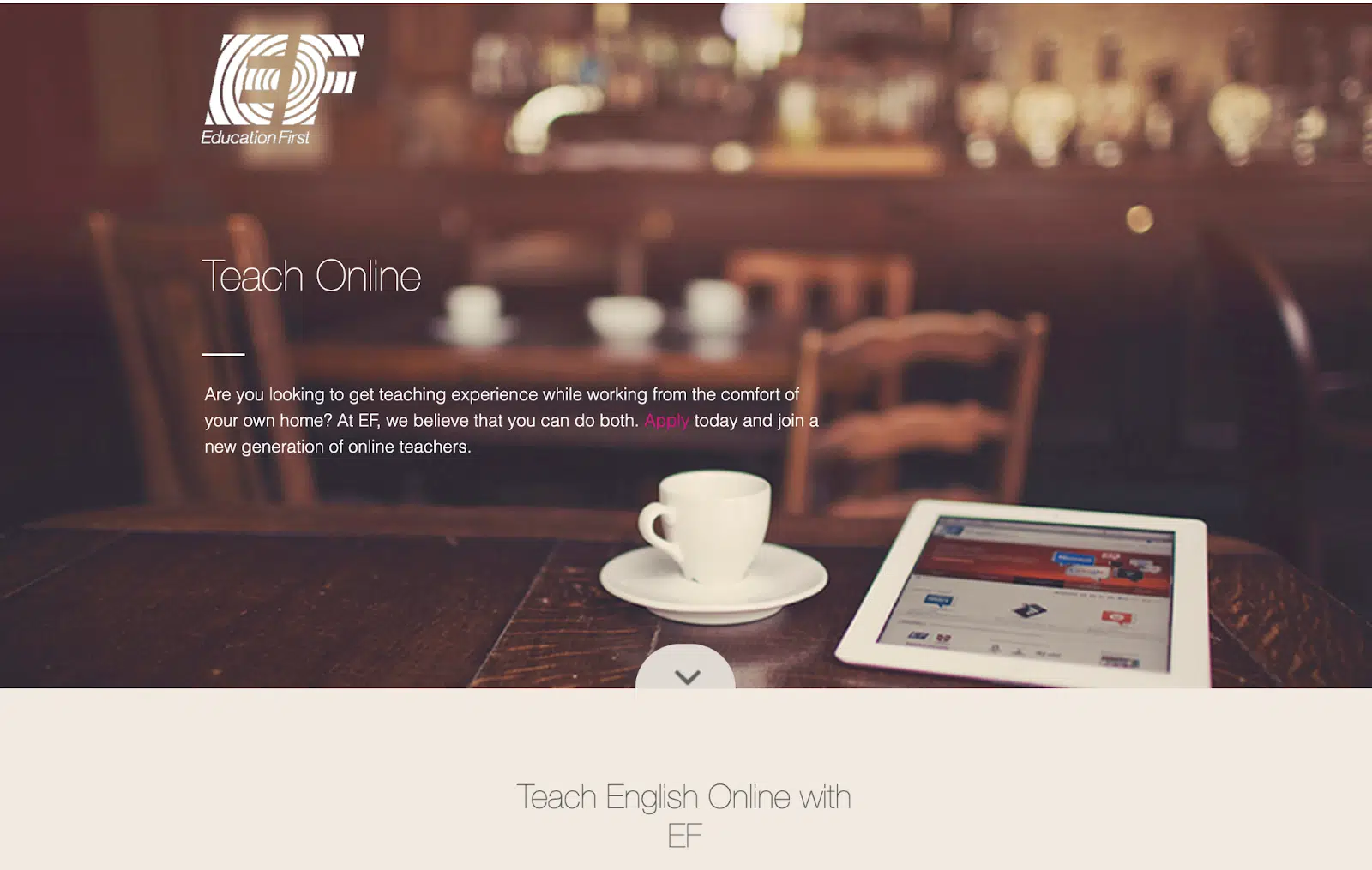 ESL teachers with some experience can apply to be a teacher on English Town's website, Education First. English Town's operation is well-established, with offices in 54 different countries. If you're accepted to teach on Education First, you're provided with innovative teaching materials and training to most effectively teach students. However, applicants must meet certain qualifications. Teachers must be fluent English speakers, have earned a bachelor's degree, and completed a 40-hour TEFL certification course. Because of the stringent requirements, Education First hosts some of the best online teaching jobs.
8. Learnlight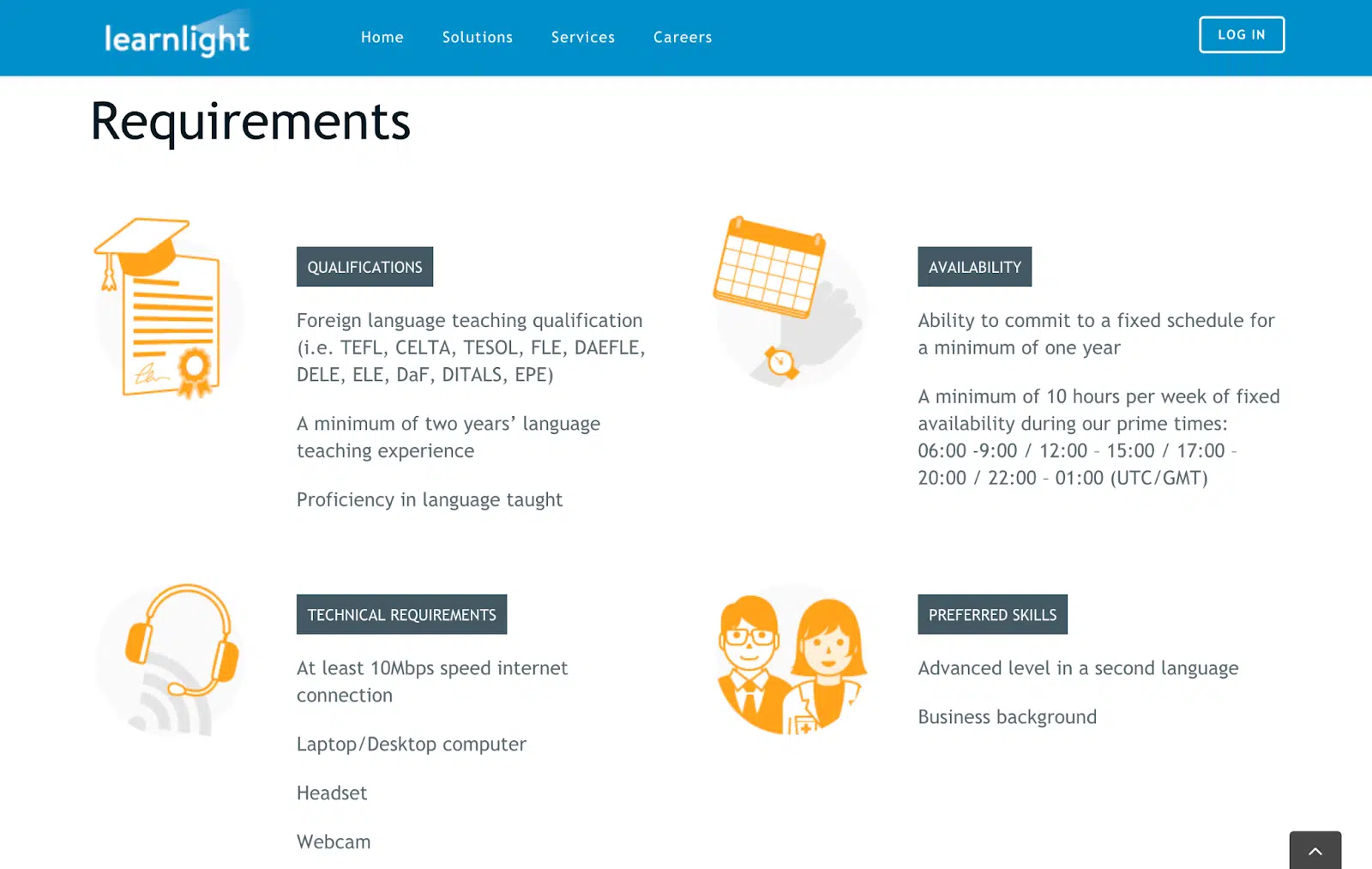 Learnlight directly hires individuals to teach structured, online ESL courses. If you're looking for consistent work, Learnlight requires commitment to a fixed schedule of a minimum of 10 hours per week for a year. Teachers must also have a certificate in foreign language teaching, such as a TEFL, two years of ESL teaching experience, and proficiency in the English language. Additionally, the website requires high-speed internet access and other video chat technology.
Conclusion
Before you visit a job-hunting website, know what your base wage is, how many hours you would like to work, and how permanent you would like the position to be. Remember to tailor your resume to exhibit your experiences as a teacher and a leader, and your proficiency in the English language. In order to qualify for some of the best online English teaching jobs with the highest wages, get yourself ready with a TEFL certificate and TEFL training. Even if you're just starting out, certificates and training will help you stand out in what can be a crowded applicant pool.