With almost 2 billion people learning and using English worldwide, teaching English overseas provides an incredible opportunity for English speakers of practically any background to live abroad and earn a great income.
With the tropical climate and its exceptionally hospitable people, there is a unique opportunity to live a comfortable lifestyle and earn a decent salary for teaching English in Thailand.
Besides, it is one of the fastest growing teaching markets in Asia and you get the opportunity to travel and explore the whole region whenever you are not busy at work.
The country loves a good holiday, and it is not uncommon to have a three- or four-day weekend a month. Their food tastes awesome, and if you are a huge fan of spicy food, you'll get the best of it in Thailand. There is a large community of expats who would be there to provide support during those periods you might be getting used to living abroad.
But how much can you earn teaching English in Thailand? How much money will you be spending each month while staying here? And how much money can you save? How can you earn some extra money? Our salary guide for teaching English in Thailand will help you figure out what you can expect to earn while working there.
Teaching English in Thailand: Average Teacher Salaries by Types of Teaching Jobs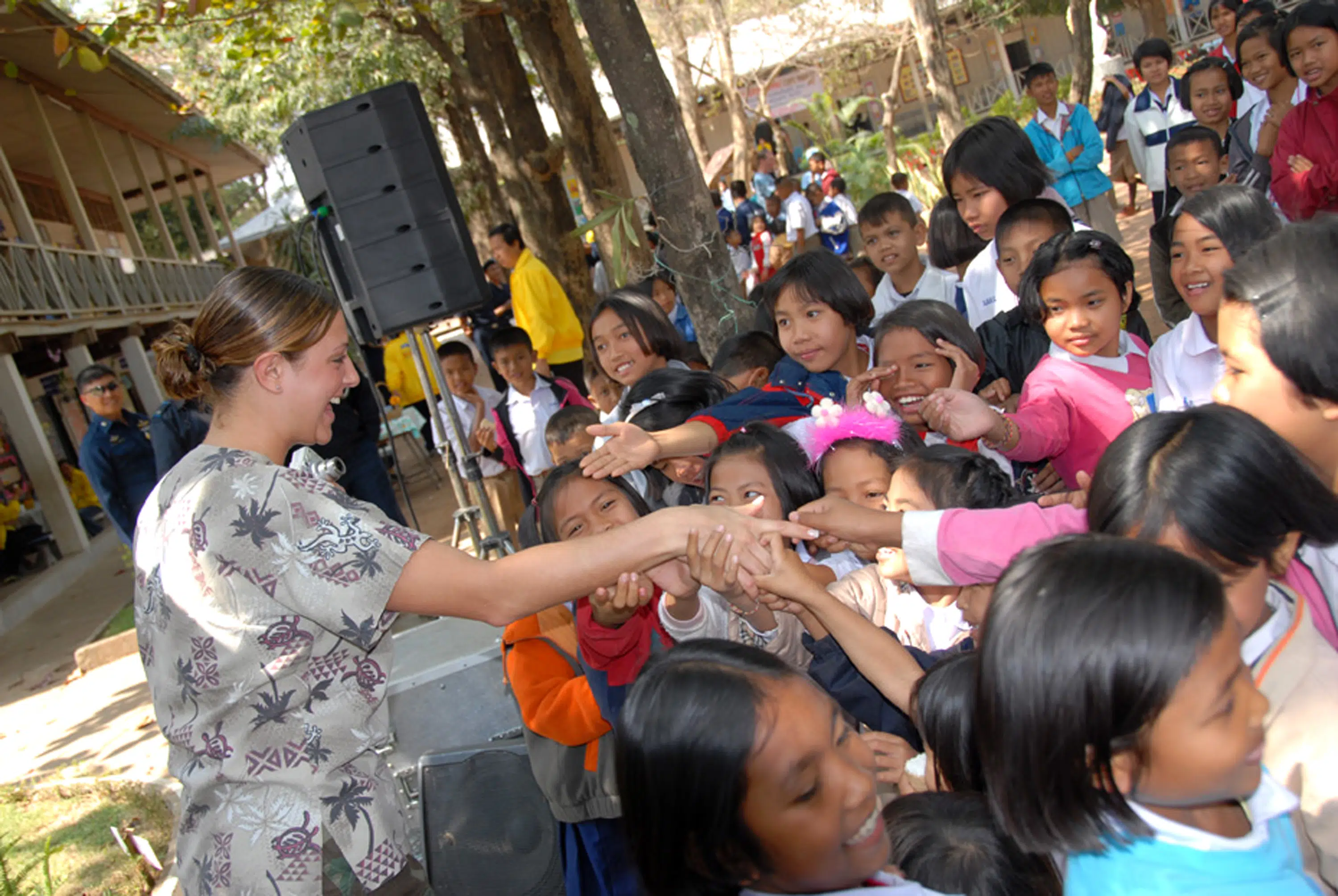 1. Public Schools: 25,000-35,000 Baht
Public schools in Thailand will pay a foreign English teacher anywhere between 25,000 and 35,000 baht a month depending on location and experience. This may appear lower than what can be obtained in other establishments in Thailand but teachers who have had some years of experience can expect to earn more than that. You can expect to earn an average TEFL salary in Thailand if you have the certification.
2. Language Academies: 22,000-35,000 Baht (300-1,000 Baht Per Hour)
Language academies generally pay per hour but some of them pay a monthly salary. Hourly rates can vary widely depending on location and experience and most teachers work between 18 and 25 hours a week. Language academies tend to pay higher than public schools, but they often demand more in terms of qualification and experience. You will also have a heavier workload. You may also have a one-way flight covered to travel home when you complete your contract.
If you have a TEFL certificate (although this is optional) it should be easier for you to find a language academy job. If you teach young students, you can expect to earn between 300 and 500 baht an hour and if you teach adults in tourism, your pay per hour could go up to 500-1000 baht.
Read More: How to Choose a TEFL Course
3. Private Bilingual Schools: 35,000-70,000 Baht
You can earn a good salary in Thailand working in a private bilingual school and the jobs come with more benefits. You will be entitled to a round-trip ticket, health insurance and longer holidays.
To secure a job, however, you need to have a TEFL certificate and some teaching experience. Work hours are longer, with a typical 40-hour week schedule, working morning and afternoon from Monday through Friday.
Local bilingual schools are more familiar with foreign teachers and they can accommodate cultural differences easily. You should be earning between 35,000 and 70,000 baht a month and you could be getting a host of other benefits such as a 3,000 baht a month allowance for housing and paid vacation.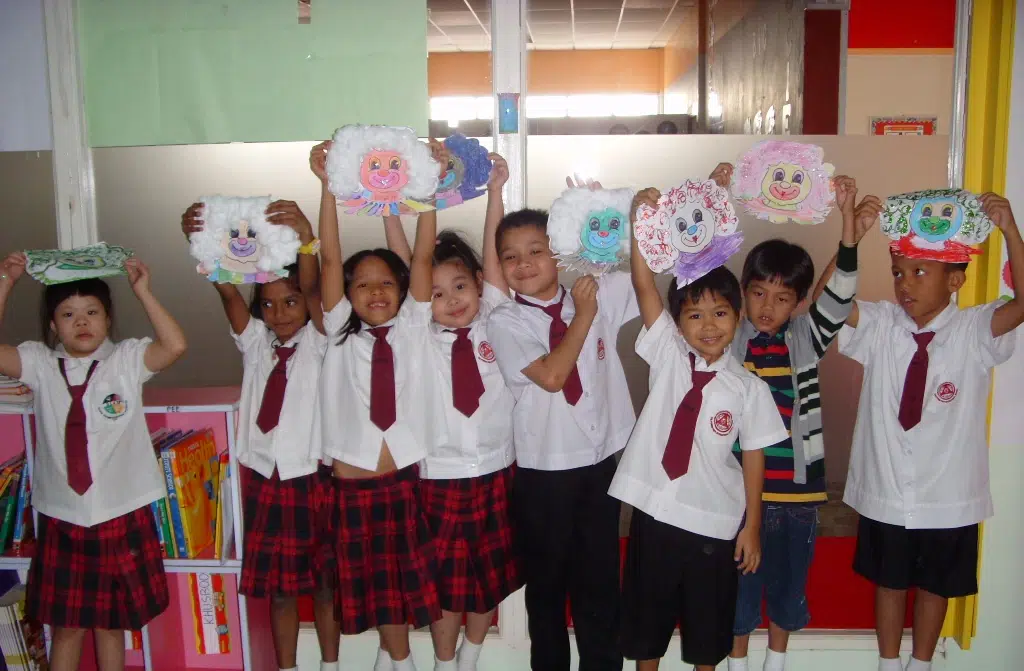 4. Private International Schools: 80,000-170,000 Baht
The top private international schools pay much higher salaries and they offer attractive benefits as well. For example, they will provide health insurance, housing allowance, paid vacation and free round-trip tickets. However, they will only hire teachers with many years of experience outside Thailand and a degree.
While most other schools will prefer you to apply for a teaching job when you arrive in Thailand, private international schools tend to attract the best teachers from their home country. It is therefore advisable to apply for these jobs before you leave your country. These jobs are not easy to get, but if you successfully secure one, you will be earning between 80,000 and 170,000 baht a month plus benefits.
5. Teaching at a University: 30,000-60,000 Baht
You only have to show up at the university for the hours you teach, and these are often less than 20 hours a week. For this reason, average salaries are much less than other English teaching jobs in Thailand. However, it will give you a lot of free time to find a second job and it can give your CV a boost. You can earn between 30,000 and 60,000 baht a month teaching English at a university.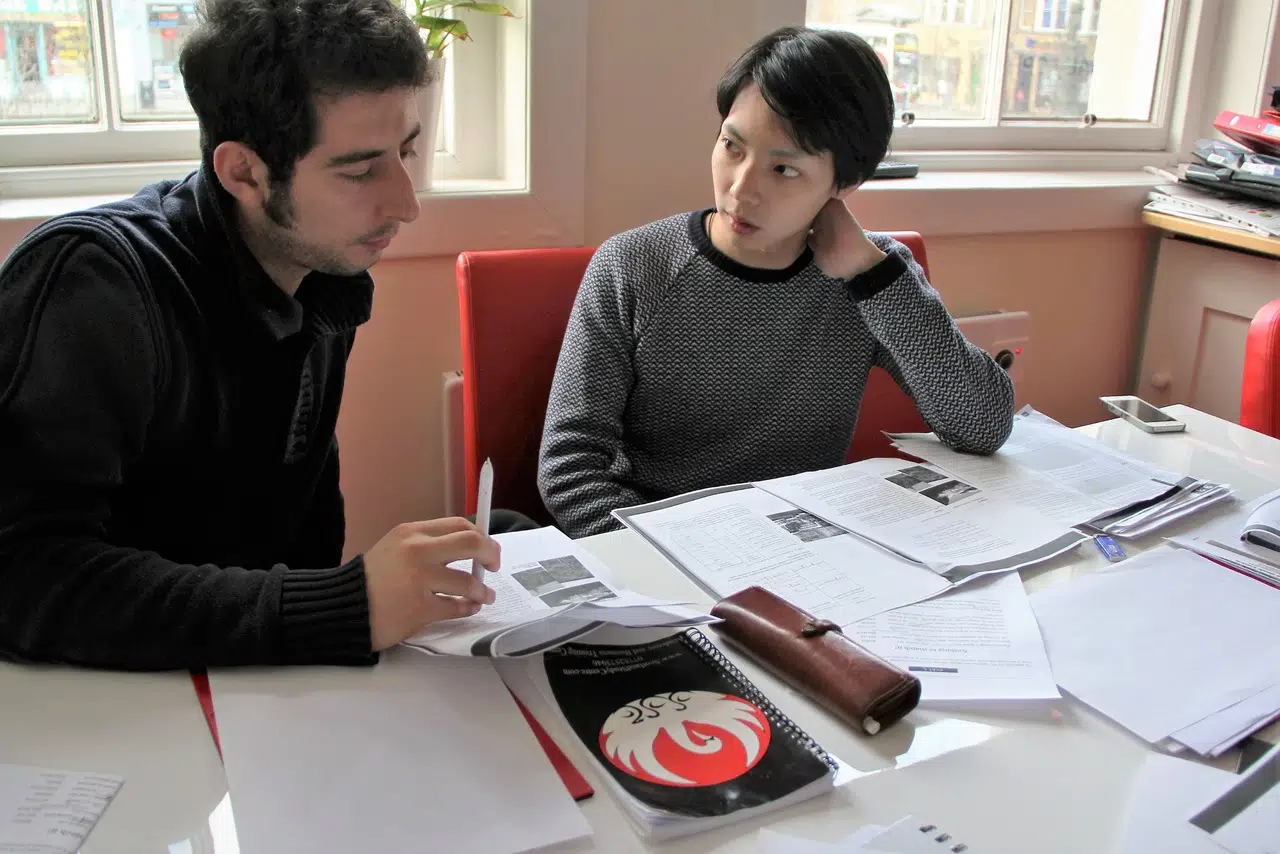 6. Private English Lessons: 400-1,000 Baht Per Hour
Many Thais are willing to take lessons in business writing, conversational English and in preparation for the Test of English as Foreign Language (TOEFL). The majority will, however, opt for simple conversational lessons. Small businesses in your local neighbourhood could also be potential clients.
They may put together a small group of 4 or 5 people to take English lessons from you, especially if your home is close to their office. You can offer this service in the privacy of your own apartment or from a coffee shop, but remember that only middle-class clients and above will be able to afford your fees.
If you are looking to rent a house to offer this service, you need to pay attention to your location. Your apartment should be located close to them and it must be easy to find or to describe over the phone.
Bear in mind that most of your potential students will only be able to struggle through a few sentences in English, and many will hang up out of frustration if you carry on a long telephone conversation with them when they contact you initially to make enquiries. Many will be willing to pay between 400 and 1000 baht an hour when word gets out that you are a good teacher offering great English lessons.
7. Online English Lessons: 300-1,000 Baht Per Hour
Demand for online education is becoming increasingly popular and with high-quality internet connections, English speakers can now offer their services over the Internet to Thais willing to take English lessons. This offers a flexible lifestyle and an opportunity to be your own boss. Teaching can be done through the use of a computer and an online web camera. It is possible to learn one-on-one or in small groups. Some online schools provide in-depth training and they look for English tutors who can deliver high-quality English lessons remotely to students from the comfort of their homes.
This method of delivery has the advantage of providing delivery without leaving your home country. Generally, online English teachers can make anywhere between 300 and 1,000 baht an hour depending on their qualifications and level of experience. Teachers without previous experience may start at the lower end of the scale and if you work for an agency, they may take a cut on your hourly wage.
How Much Does It Cost to Live in Thailand?
Your cost of living depends on the city in which you choose to live. Bangkok is generally more expensive, but if you live in one of the smaller provinces, especially Chiang Mai, a salary of about 25,000-30,000 baht should be adequate to live on.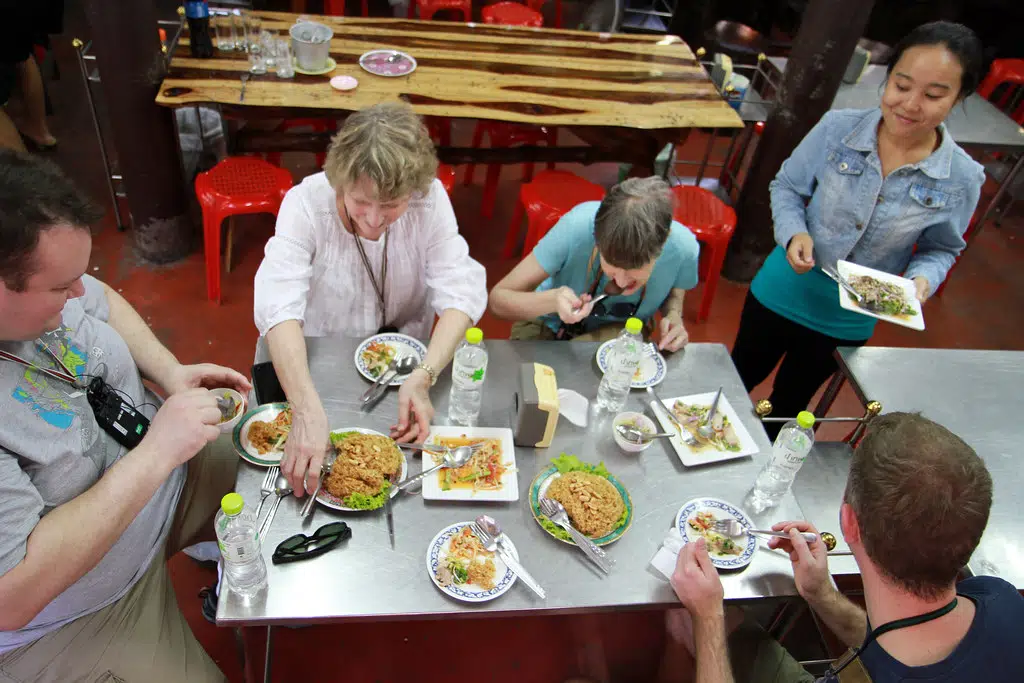 Living in Bangkok would require a salary well above 30,000 baht a month to live comfortably. Depending on your needs, the average monthly budget would be about 20,000 baht if you live outside Bangkok.
Rent in Bangkok would be between 8,000-20,000 baht but 6,500-8,000 baht outside Bangkok.
Food could cost between 3,000-8,000 baht in Bangkok but only about 1,000-3,000 baht outside Bangkok.
Your taxi ride can cost an average of 150 baht a month in Bangkok but only about 70-150 baht once you are outside Bangkok.
Electricity and Internet charges should come to 15-30 baht a month while your phone charges may average about 500 baht a month.
If you live in Bangkok, expect to spend an additional 1,000-1,500 baht a month on Skytrain Passes. Depending on your lifestyle, there will be additional expenses up to 1,500-2,000 baht a month if you enjoy occasional outings for dinner. A pint of beer once in a while, coffee or fast food will be extra depending on how often you indulge.
Cost of Living in Thailand Per Month - Sample Monthly Budget
To give you an example of how an English teacher in Thailand spends their salary, here is a sample monthly budget for an English teacher in Chiang Mai:
Gross income (salary): average salary 30,000 Baht
Rent: 5,000 Baht
Utilities (electricity, gas, water): 1,500 Baht
Mobile Network + Internet: 750 Baht
Food: 7,500-9,000 Baht
Insurance: 800 Baht
Remaining income: 12,950-14,450 Baht
How to Earn Extra Cash While Teaching English in Thailand
You can earn extra cash and supplement your income while teaching English in Thailand. One way is to tutor part-time or to volunteer to teach for additional hours at a public school. An extra hour of teaching after school Monday through Thursday will fetch an additional 5,000 baht.
If you live in a relatively expensive city like Bangkok, it may be a good idea to find a house outside the city centre where rental prices are substantially lower. Remember that everything is negotiable in Thailand, and there is the possibility of negotiating a higher salary once you've been able to establish your competence.
Conclusion
Thailand is an excellent place to teach English. If you are a proficient teacher, you can earn a good salary for TEFL in Thailand. With a decent salary, beautiful weather and rich culture, Thailand is a fantastic option to consider when you are looking for a suitable destination abroad for teaching English.