Teaching English in Thailand has become an immensely popular way to experience foreign countries, their people, and their culture to a depth no ordinary tourist can ever reach.  You can also teach around the world in formal schools, language schools, online via the internet from a beach, teach your own students privately or volunteer.  
You can commit to short volunteer stints of just a few weeks or teach for months, semesters or years as a formal or language school teacher. This experience could also be a test to find our whether you really want to commit to becoming a fully licensed teacher in your home country.
Living in SE Asia means that you are relatively close to our training center where you will be trained effectively to be an English as a Foreign Language teacher. It is now possible to fly to Thailand if you do not currently reside here. Please check our COVID-19 website page for the latest requirements to enter the country.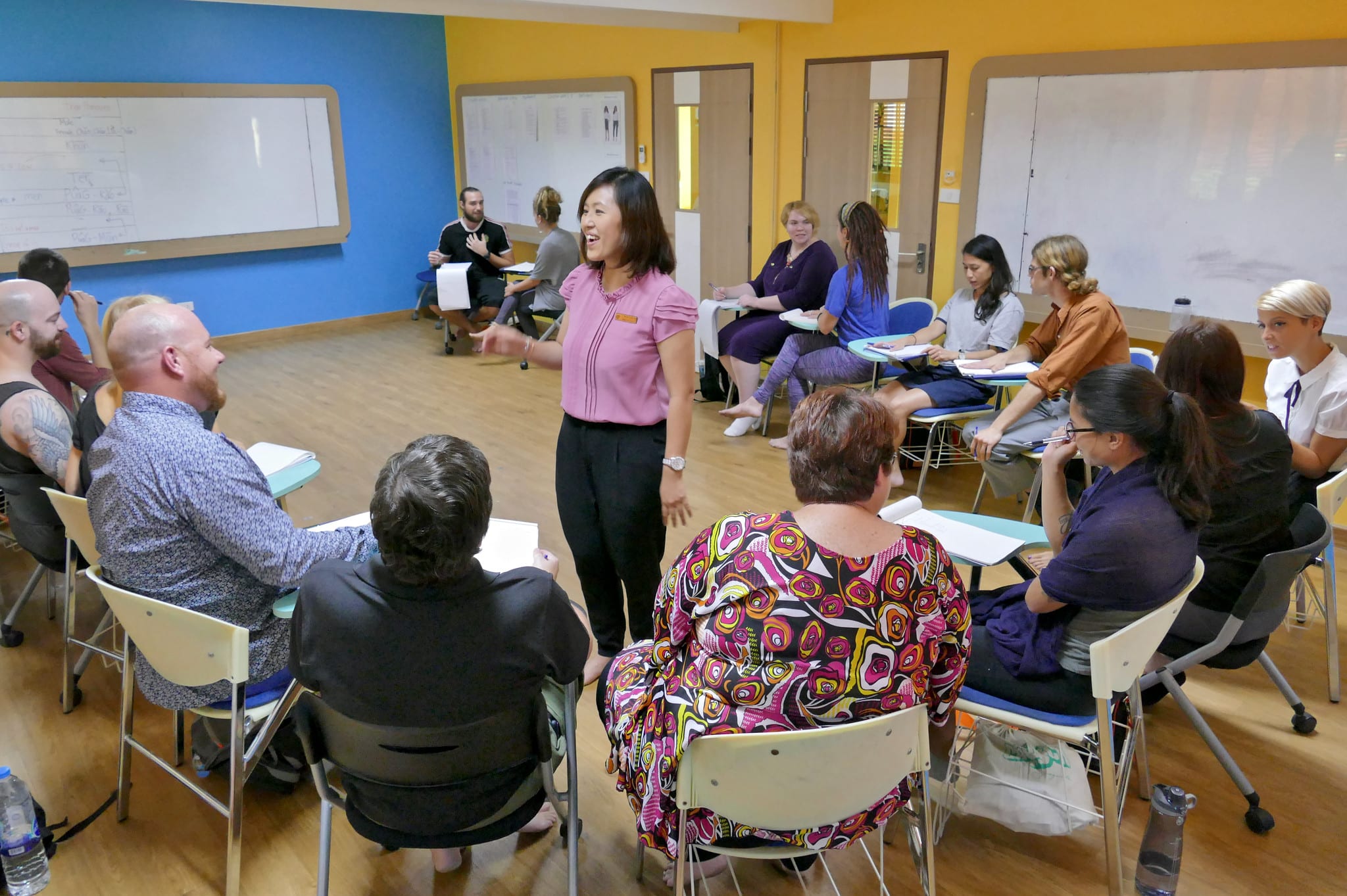 What is TEFL?
TEFL is an acronym that stands for Teaching English as a Foreign Language. It is a generic term that covers teaching English to non-native students in their home country or abroad. You may come across other acronyms such as TESOL or CELTA, but they all refer to the same idea.
How to become a TEFL Teacher
There are two ways to become qualified as a TEFL teacher. You can take an onsite 4-week course with face-to-face training that includes 6 observed teaching practices at a range of local schools and age groups usually in the country, or area of the world, where you plan to teach. This is the most effective way to develop classroom skills, knowledge and gain experience and confidence. 
You will also make many new friends and have the support of your training school when looking for work and accommodation. These training schools often employ teachers straight from their courses but will always offer job support anyway for teachers looking for employment independently. An extra benefit is that you can notarize your TEFL certificate if it is issued by a licensed school. This is an employment requirement for teaching in China and Vietnam.
The second way to 'train' as a TEFL teacher is to take a course online. You will be sent texts and will need to research answers for tests and assignments. Very few online schools offer practical skills training or observed teaching practices. These courses are, however, a lot cheaper than a hands-on 4-week course. However, the adage that you get what you pay for could not be truer regarding these two types of course. Some courses are particularly good and give lots of support, but those ones will not be found as a special offer for $25 on Groupon.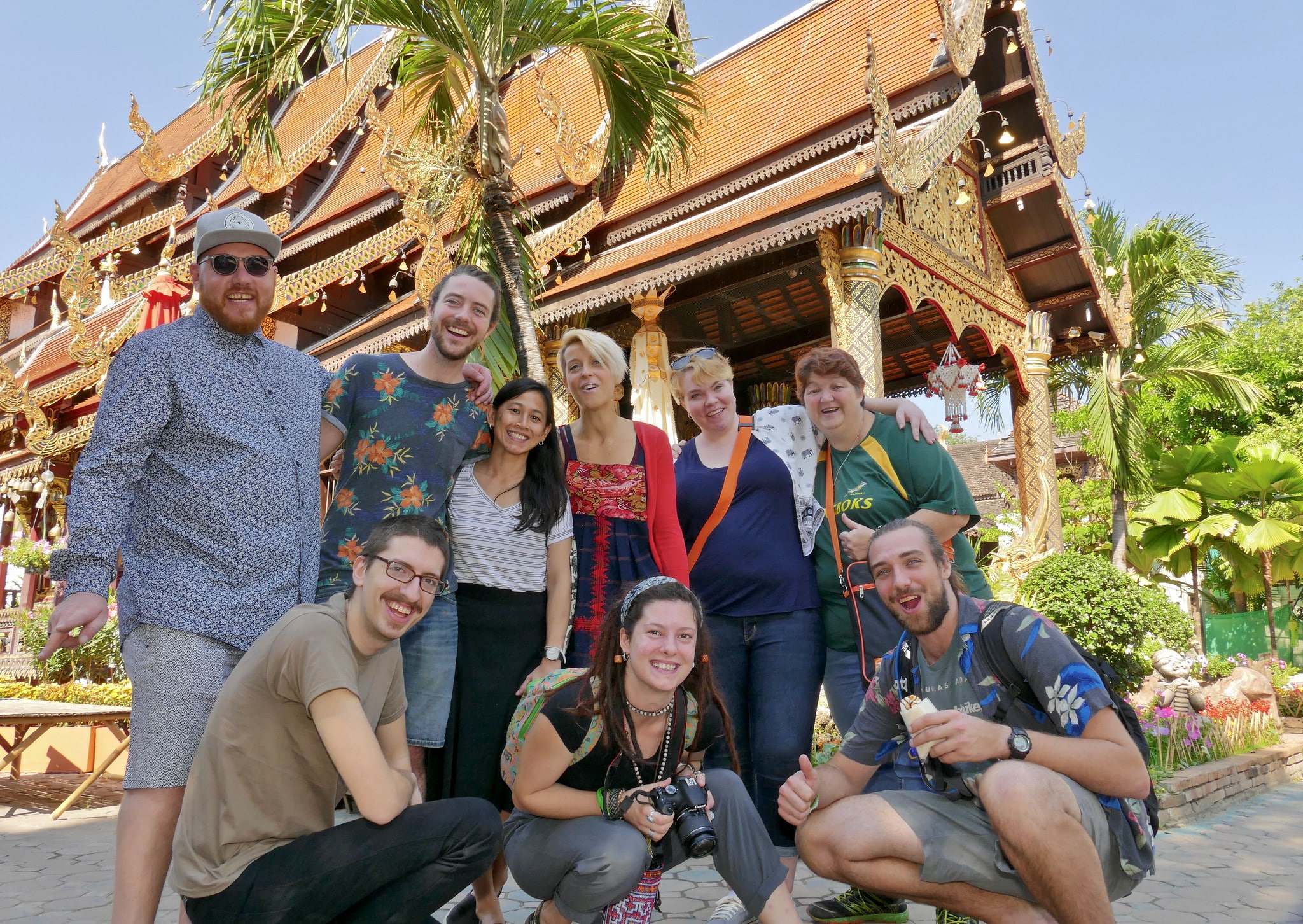 SEE TEFL School, Chiang Mai, Thailand
SEE TEFL is a 4-week onsite practical skills training course that also includes language awareness training, some Thai language training, cultural awareness training and 6 observed teaching practices at local schools. Training takes place in our purpose-built 3-floors training school in beautiful Chiang Mai, Northern Thailand. Since our school opened in 2006, we have trained over 2,000 effective TEFL teachers. We guarantee that if you follow our job support guidance, you will find employment quickly after training. We are licensed by the Thai Ministry of Education to provide TEFL training.
Take a YouTube video tour of our school ( https://www.youtube.com/watch?v=cqvgsU_OLaM )
How do I become a legal foreign TEFL teacher in Thailand?
Normally to obtain a non-immigrant B (Business) visa and work permit for teaching, you will first need a recognized bachelor's degree. The first step is to find work, then your school will prepare paperwork to support your non-immigrant B visa and work permits applications if you are not a Thai national. Schools will coordinate the paperwork and show you what to do and where to go. 
If you do not have a degree
Some schools can employ you as a classroom assistant and non-formal schools (language schools) can usually employ you through their school license. Another option is to move to Cambodia after training where a degree is not an employment requirement.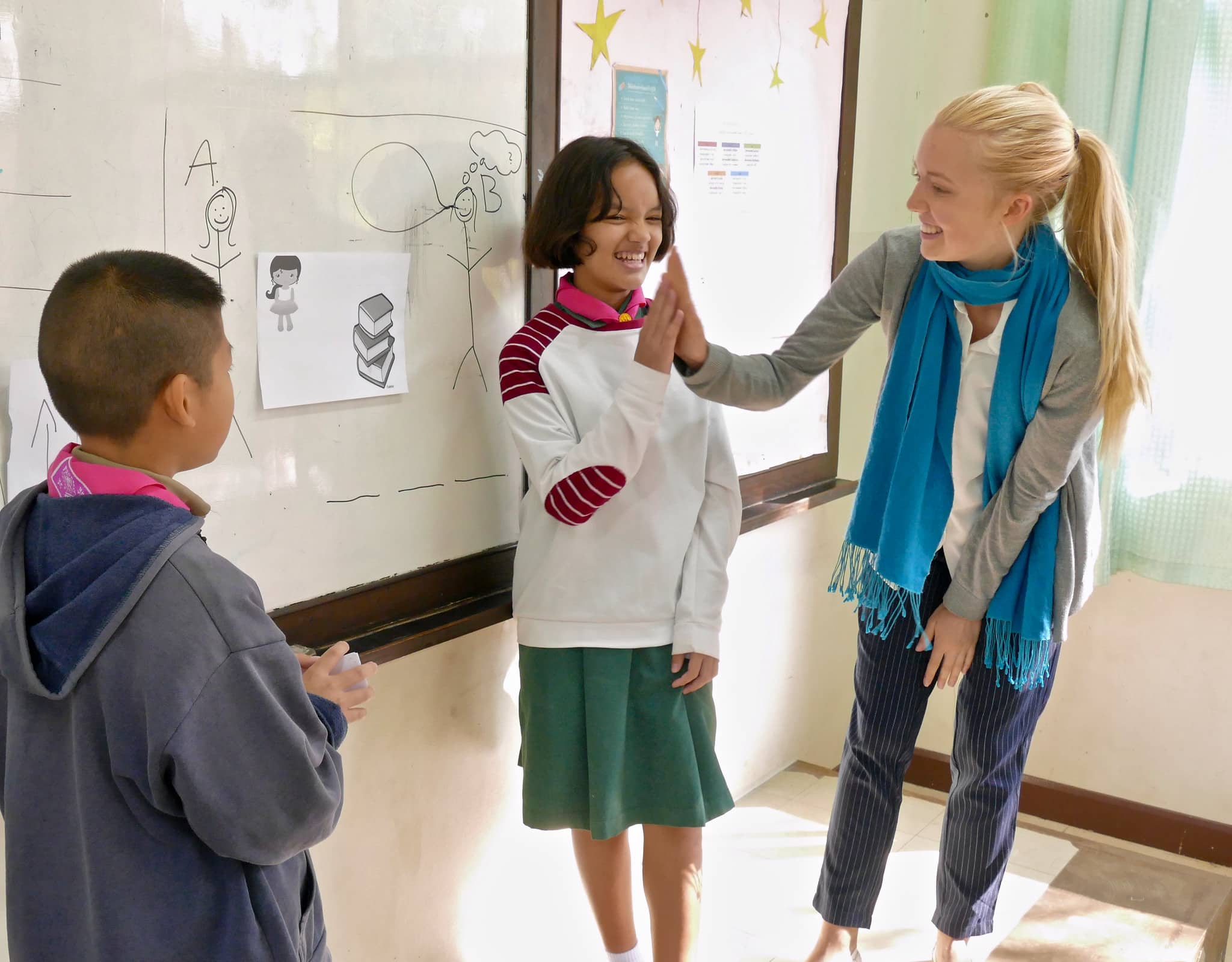 Do I need to speak Thai to teach English?
No, you do not. In fact, the language classroom should be an English only environment. You will be equipped with skills and techniques to explain complex ideas, such as context, grammar, and sounds. Your language will always be correct models but graded to the level of the students you are teaching.
How to get to Chiang Mai, Thailand
Check websites such as Skyscanner or Expedia to find great deals on flights if you are not currently resident in Thailand. Chiang Mai has an international airport, so it is possible to be here within just a few hours at most.
Once you arrive at Chiang Mai airport, you will see fixed rate taxi booths in the Arrivals Hall. Expect to pay around $6 to travel the 5km from the airport to the center of the city. The city is a popular traveler center so there is a lot of good quality affordable accommodation.
Most people arrive with either a 60-day Tourist Visa obtained from any Thai embassy or consulate or arrive without a visa and receive a 30-day visa exemption. Both options can be extended for a further 30 days in Chiang Mai and also allow you to take a short training course and look for work. Read our visa pages for more information.
What next?
Google our name for reviews and blogs written by past trainees, research the SEE TEFL website, contact us with your questions and then when you are ready to commit, visit our Registration page, select a training date, and make a course fee deposit.
A selection of reviews:
I was so happy doing this course. I've had a lot of fun and met amazing people. I've learned a lot and gained confidence in myself. It's been a long time since I've done productive things in my life, and I'm so amazed I've done it here.
Mark (Philippines)
Thanks! You guys gave us a foundation to teach English. I feel like I could go into a classroom and teach English! One month ago I would not have felt the same. Fun and humor! Warm and friendly! Hard-work! Passionate! caring! You lot clearly care and that shines through.
James (UK)
This course is very good. You seem to have everything covered in a professional, friendly and caring way. The structure works very well and although it has been very challenging due to the preparation required, the outcome is wonderful. I've completed many courses in my mature years and can honestly say this is the best course I've attended. All the teachers are very good and all the Thai staff have been extremely friendly, helpful, patient and a delight to be around.
Jess (UK)
I now know what to do in the classroom, from kindergarten to college. Thank you so much.
Hyen Long (Vietnam)